Transportation from the Cancun Airport to Desire Resort is not included in the hotel's rate. However, taking a cab is very easy and reasonably priced. If you plan to stay at the resort the majority of the time, we recommend that you take a taxi. If not you can also rent a car, major rental car companies are located in the Cancun airport.
DRIVING DIRECTIONS FROM CANCUN INTERNATIONAL AIRPORT TO DESIRE RESORT & SPA:

Take the exit road out of the airport and travel approximately 2.4 km (1.5 miles) to the highway 307 overpass. Please note that there will be an exit ramp to go South 307 on the right just before the overpass; take the first right before the overpass and travel along this road toward Puerto Morelos. Travel approximately 15 minutes or so and be on the lookout for a company called "John Deere" which is located on the right hand side of the road. Just past "John Deere" make a "U" turn. Turn right into the Bahia Petembich entrance and follow the signs for the hotel which is 3 kms. ahead directly on the beach.

Arriving and Departing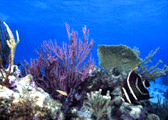 Airport Name:
Cancún International Airport, code CUN
Location:
16 km shouthwest of Cancún City.
Facilities:
The expanded terminal (one Mexico's best and largest) houses several shops, restaurants and bars. Black marble floors and lots of windows give the terminal a modern, contemporary look.
Suggestion:
In the event you lose your copy of your tourist card, the Immigration Aid Office In Cancún should be contacted immediately by calling 84-28-92. They will provide assistance that will expedite your departure from Mexico.
CANCUN INFO
State Tourism Office, Chetumal
Tel. 983-28661
Fax. 983-25073
State Tourism Office, Cancún
Tel. 98-87-43-29 98-84-80-73 98-87-33-11
Fax. 98-843238
Cancún Visitors Bureau
1-800-CANCUN 8
Web: www.gocancun.com
Note: When dialing from the U.S./Canada to Cancún, use Mexico's country code 52, followed by Cancun´s by the local numbers listed in this section.
Getting Around
From the airport, frequent van transfers are available at reasonable rates. Private taxis also operate from the airport, though rates are higher. A dozen rental car companies operate from the airport and at many hotel locations. Car rental is relatively expensive and often does not include unlimited mileage. Note: for those traveling south to Playa del Carmen and the Riviera Maya, the cab fare is $65 US (per vehicle).
To get around the resort area, motorized transport is needed, since the resort and city are spread out. Taxis are plentiful, but even the shortest of rides will cost a minimum of $3-4 US. Fortunately there is very economical and convenient bus service.
Buses roam the entire resort strip, ending up in downtown Cancún. Drivers anxious for business will stop literally anywhere to pick up riders. The fare is a mere 4 pesos (under 40c US). Limo service is available by calling 87-46-63.
Modeps can be rented by the hour or day in Cancún at several locations. Note that downtown can be quite congested, and is not recommended for inexperienced modep drivers.
There is a 10 km scenic bike path (mopeds not allowed) along the northern side of the island that goes all the way into downtown.
To get to the offshore islands, there are passenger ferries connecting several points (see "Excursions for details).
To visit the fascinating Mayan ruins (Mundo Maya) beyond the Yucatán Peninsula, here are several air travel options.
Aviacsa: regional Mexico carrier now files from Cancún to Tuxtla-Gutiérrez, Villahermosa, Oaxaca and even Guatemala. In Cancún phone 84-42-11 for reservations.
Aviateca: the Guatemala carrier now connects Cancún with several Central American cities. Non-stop flights from Cancún to Flores. Guatemala afford visitors the chance to see Tikal, one of the greatest Mayan cities. In Cancún phone 84-39-38 for reservations.
Mexican Inter (Operated by Aero Caribe/Aero Cozumel): this regional carrier not only services several Yucatán destinations (Cozumel, Playa del Carmen, Chihén Itzá, Mérida), but also southern Mexico destinations in Chiapas, Villahermosa, and Oaxaca. Reservations. 84-20-00 (Cancún).
Aeroquetzal: Guatemala carrier with flights to Flores (Tikal ruins). Reservations. 87-13-53 (Cancún).
EXCURSIONES
Cancun's resorts zone offers little in the way of true sightseeing. Because it was "born" only 25 years ago, attractions center around the island's radiant beaches, posh shopping malls, and abundant water sport. Most cultural/ historic sightseeing attractions lie outside Cancún proper, and are accessed through a wide offering of half-and-full-day excursions.
Cancún makes an excellent gateway to the fascinating Yucatán Peninsula. There are so many side trips from Cancún that visitors often have trouble deciding where to spend their leisure time.
Perhaps consider dividing your exploring into water trips - visits to nearby islands, reefs and lagoons, and land trips - excursions inland to Chichén Itzá and down the Yucatán coast toward Tulum. Travel agencies in most hotels offer an assortment of escorted excursions to nearby ruins, beaches, and islands. Or rent a jeep or car and head out on your own.
Water Trips
Several operators offer a variety sea-bound adventures. Most trips are 4-6 hours long. Check with your hotel concierge upon arrival for current schedules and prices.
Currently the most popular water journeys operate to three islands. Isla Mujeres, Isla Contoy and Cozumel.